Learn Astrology and Let the Stars Work for You!
Each month I will be adding insights about your favorite Zodiac sign!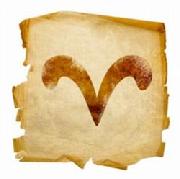 Aries the Ram
Aries the fiery go-getter!
Consider yourself #1, you are the most important person in your world, Aries does!
What do you want the world to see? Confidence, sensitivity, expertise, showmanship, agility, with some thought you can project how you see yourself and your abilities to others which creates better outcomes as well as being understood.
How do you express your personality and interests? Aries does this by being direct; they approach a problem head on. We can't all be like Aries, everyone and every sign is different but when we are passionate about something we tend to be more Arian which can give you a slight window into the ramped up way Aries always feels. Self expression is of key importance to Aries, and with some thought, you may realize that it is of key importance to everyone.
Let the Spring Equinox and Aries energy starting March 21 give you a little push or a shove depending on what you need, to get moving on important goals and interests!
Aries are concerned with individuality and ambition. Aries are depicted through the symbolism of the ram, surefooted and determined to make the climb on a craggy precipice to the top. Aries are rambunctious individuals fighting their way through life willing to make the necessary sacrifices to protect their independence and reach their inspired goals.
Even though we live in a "modern" world Aries is concerned with survival. Is it on the level of the caveman? No, it is on the highest level imaginable because Aries are concerned with principles, whatever they choose to follow or believe in, becomes their credo, and they very rarely stray from it!
Being a shining light, an original, is something they strive for and although they want to be loved, they still want to be an individual in their relationships.
Aries is ruled by Mars which gives them irresistible urges, so that they will react and create. As a rule, Aries have tremendous physical energy, vitality and a fighting spirit.
To understand Aries a little better, check out this list of famous Rams:
Gloria Steinem, Aretha Franklin, Vincent Van Gogh, Eric Clapton, Marlon Brando, Doris Day, Maya Angelou, David Letterman, Thomas Jefferson, Leonardo Da Vinci, Charles Chaplin, Conan O'Brien, Ewan McGregor, Mariah Carey, Steven Tyler, Mandy Moore, Jack Black, Kate Hudson, Jackie Chan, Keri Russell, Al Gore, Claire Danes, Adrien Brody, Julia Stiles, Ashley Judd, Sarah Jessica Parker.
Taurus the Bull
Taurus the Bull
Taurus definitely has two sides to their personalities. There is the relaxed, home loving side reveling in gracious living and the raging bull side so hyped up because they need to make their dreams a reality, now!
When they are at home no one can relax better than Taurus, they enjoy food, music, sleeping, lounging and love. They are affectionate, and crave it in return. Taurus loves nature and enjoys hosting the typical outdoor barbecue.
The raging bull is a determined builder. Taurus has a tenacious and steady reserve of energy and power which they put to thoughtful use. Whatever Taurus chooses to do, the end goal is security and stability and the Bull will work methodically and consistently to achieve that end.
What you may not know about Taurus is that they can be a bit eccentric. They love to own expensive things, not just to show their success but because they love beautiful things. And they are collectors and this can run the gamut of finding every snow globe from the 1930's or finding all the toys they had as children or whatever suits their fancy.
Venus rules Taurus which gives them strong desires for love and material things.
To understand Taurus a little better, check out this list of famous Bulls:
Jack Nicholson, William Shakespeare, Tony Hawk, David Beckham, Shirley MacLaine, Barbara Streisand, Jason Biggs, John Corbett, Tim McGraw, Al Pacino, Carol Burnett, Jessica Alba, Uma Thurman, Willie Nelson, Audrey Hepburn, Rudolph Valentino, George Clooney, Bono, Gary Cooper, Kristen Dunst, Billy Joel, Penelope Cruz, Katharine Hepburn, Stevie Wonder, Kelly Clarkson, George Lucas, Cate Blanchette, Renee Zellwegger, Jay Leno, Jerry Seinfeld, Pierce Brosnan and Michele Pfeiffer.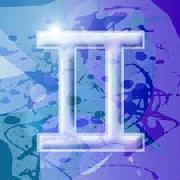 Gemini the Twins
Gemini's are information seekers; give them the latest gossip or interesting information and they are on their way to mind tantalizing fun! They can become preoccupied with anything, and they love variety.
Gemini's really enjoy meeting new people, learning new subjects, and exploring new ideas. They are the flexible thinkers of the Zodiac and they usually know a little bit about everything giving new meaning to the saying: "Their knowledge is a mile wide and an inch deep."
This information seeking helps them and their friends because they always know something or someone to help themselves or others with a problem or challenge. They are also great storytellers, able to express themselves in highly imaginative ways. Communication is often a natural talent but it must be cultivated.
Anyone who knows a fellow Gemini knows they have lots of connections, and they are always on the go, connecting with others, even if only for a few minutes.
The twins can be a bit indecisive which makes it challenging to finish what they start. They can see both sides to any situation, they are great debaters because of this and they can disagree with you one moment and agree with you the next. This can exasperate others who can't understand why they were debating in the first place! But Gemini's love a good argument; it stimulates them and its fun. But being able to see all sides of a situation can make it difficult to be decisive, and getting bored easily can make it challenging to follow through.
Gemini's have the ability to adapt to others, their environments, and they genuinely appreciate people and their qualities without looking to deeply for flaws. They love others as they are not what they wish them to be.
To understand Gemini a little better, check out this list of famous Twins:
Bob Dylan, Lenny Kravitz, Miles Davis, Allen Ginsberg, John F Kennedy, Tupac Shakur, Fats Waller, Queen Victoria, The Notorious B.I.G., George Washington Carver, Marshall Tito, Colin Farrell, Artie Shaw, Wild Bill Hickok, Bob Hope, Natalie Portman, Jean Paul Sartre, Rachel Carson, Courtney Cox, Rosemary Clooney, Kylie Minogue, Jacques Cousteau, Nicole Kidman, Clint Eastwood, Lillian Hellman, Stan Laurel, Paul McCartney, Dean Martin, Cole Porter, Harriet Beecher Stowe, Gene Wilder, Angelina Jolie, Johnny Depp.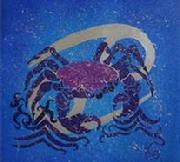 Cancer the Crab
Cancer the Crab
Cancer's have a dualistic nature; when they fulfill their aspirations and they create the life they want to live they do whatever is necessary to maintain it; they are both visionary and tenacious. Cancer's are constantly seeking emotional balance.
They are sensitive to their environment, their feelings and the moods and behavior of others. Cancers are very sensitive to negativity and criticism so when you are giving advice or sharing what you see with a Cancer be diplomatic or they may start avoiding you. They need gentle coaxing to come out of their shell and trust you; this is because when most Cancer's lend their heart to someone they give their undying love and loyalty. They can be pessimistic because they are prone to mood swings.
Most Cancers have a good memory and their experiences are engraved on their hearts, and they never forget any of the lessons life has taught them, good or bad.
Depth of emotion and emotional experiences are part of being a Cancer Sun sign.
Cancers need to follow their heart, without doing this it is impossible for them to make their dreams a reality. They are assertive go getters that are propelled by their dreams; without purpose or family to goad them on; they can feel like a ship cast adrift.
Social Cancers like to be surrounded by a group of close friends. Conversation is their favorite way to bond but you may do all the talking! They are excellent listeners, typically, and they will communicate about what is happening and be excellent in their support of others but Cancer's seldom share their innermost feelings, fears, worries or emotional experiences with others. They are private people so getting close to a Cancer may be a challenge.
To understand Cancer a little better, check out this list of famous Crabs:
Pamela Anderson, Kevin Bacon, Carson Daly, Jeff Beck, Vin Diesel, George Bush Jr., Jean Cocteau, Bill Cosby, Tom Cruise, Willem Dafoe, Dalai Lama, Jason Schwartzman, Harrison Ford, Arlo and Woody Guthrie, Liv Tyler, Tom Hanks, John Cusack, Hermann Hesse, Anjelica Huston, Helen Keller, Ann Landers, Juliette Lewis, Anne Morrow Lindbergh, Lindsay Lohan, Courtney Love, Tobey Maguire, Edie Falco, George Orwell, Princess Diana, Jessica Simpson, Carlos Santana, Jimmy Smits, Sylvester Stallone, Patrick Stewart, Donald Sutherland, Henry Thoreau, Robin Williams
Leo the Lion
Leo the Lion
Leo's are determined and principled individuals. They appear strong and confident which can sometimes be perceived as being boastful. Leo's want to achieve, they want to be perfect or have a perfect life which can be challenging to say the least since perfection is often an opinion and one which is constantly changing. Most Leo's need to avoid being overly self critical or it will dampen their wonderful spirit.
Typically, Leo's are fearless when it comes to defeat and continue to pursue the right thing, goal or attitude. They stay in difficult situations longer than most of their friends or family will because they are loyal and Leo tries to ferret out a way to make that something work for them. Most Leo's have a strong resolve which makes them incredibly hard workers and devoted friends, partners or parents.
Leo needs to look deeply at their lives, at least periodically, so that their lives can keep moving forward, learning to let go of people, situations or jobs that are unfulfilling; keeps them from feeling depressed and weighed down.
Most Leo's bring an excitement and exuberance to whatever they do and whomever they associate with. When they are truly engaged with someone or something they are witty, intelligent, good humored, creative and do everything on a grand scale. When Leo's are feeling and conveying their enthusiasm genuine connections happen!
They care about those who are less fortunate because they are so aware of the fact that with a toss of the dice they might be suffering instead. They tend to champion many important causes throughout their lifetime because they have a strong need to put their courage and intelligence towards something they value.
To understand Leo a little better, check out this list of famous Lions:
Lucille Ball, Tony Bennett, Napoleon Bonaparte, Ray Bradbury, Fidel Castro, Coco Chanel, Julia Child, Bill Clinton, Robert De Niro, Amelia Earhart, Ian Fleming, Henry Ford, Alfred Hitchcock, Dustin Hoffman, Mick Jagger, Carl Jung, D. H. Lawrence, Jennifer Lopez, Myrna Loy, Benito Mussolini, Jacqueline Kennedy Onassis, Peter O'Toole, Robert Plant, Robert Redford, Yves Saint Laurent, Arnold Schwarzenegger, George Bernard Shaw, Andy Warhol, Mae West, Ben Affleck, Matt LeBlanc, Daniel Radcliffe, Matthew Perry, Tom Green, Ed Norton, Kevin Spacey, Billy Bob Thornton, Antonio Banderas, Madonna, Halle Berry, Hilary Swank, Lisa Kudrow, Mila Kunis, Angela Bassett, Carrie Anne Moss, Sandra Bullock, Anna Paquin, Whitney Huston
Virgo the Virgin
Virgo the Virgin
Virgo's are thinkers who enjoy analyzing, planning and then working hard to complete what they have started. They enjoy tangible results and rewards; kibitzing and lollygagging is not something Virgo's can tolerate for any length of time. They would rather do it themselves then rely on others to complete projects or tasks. This is because of their commitment and drive to accomplish and to be independent in the process.
Virgo's are often attracted to work situations that are lacking in organization and follow through. They love solving a mystery and bringing order out of chaos. Their forte is making wonderful changes. Virgo's are adaptable people who have internal discipline and realize that change starts from the inside and vibrates out.
They can end up complaining about their work because they choose positions which make them indispensable with heavy work loads and high frustration levels. But they keep on working to maintain what that have implemented with the hopes that leading by example may convince others of its merit.
They have high ideals and hold themselves and others accountable to those ideals; analyzing deeply the consequences of those actions. They have a strong sense of right and wrong which can make them seem critical and pragmatic but it is their keen powers of observation and introspection that compel Virgo.
To be truly happy Virgos need to feel a sense of purpose and appreciation from those they serve. When they communicate their expectations to others often they are surprised at how much better things turn out!
To understand Virgo a little better, check out this list of famous Virgins:
Ryan Phillipe, Pink, Keanu Reeves, Beyonce, Leonard Cohen, Cameron Diaz, Luke Wilson, Sean Connery, Ludacris, Alexis Bledel, Jimmy Fallon, Stella McCartney, Molly Shannon, Greta Garbo, Hugh Grant, Jada Pinkett, Adam Sandler, Fiona Apple, Chris Tucker, Jesse James, Elia Kazan, Julian Casablancas, LeAnn Rimes, Lisa Ling, Prince Harry, Mystikal, Stephen King, Ken Kesey, Gene Kelly, Sophia Loren, Grandma Moses, William Saroyan, Peter Sellers, Upton Sinclair, Mother Teresa, Leo Tolstoi, Racquel Welch, H.G. Wells, Salma Hayek, Faith Hill, Angie Everhart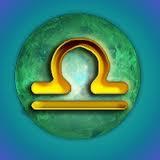 Libra the Scales
Libra the Scales
Libra's have a dualistic nature, they are thinkers; often trying to come to terms with the ideas and experiences they are encountering which creates many different ways to view events. Disciplined thinking can give Libra the balance they need; without it they can feel indecisive. Libra's need to know what they think and feel which helps them solve a problem, make astute decisions and have amazing insight.
Relationships play an important role in Libra's life. They can be superb listeners and instinctively know how to draw out another person. They are concerned with relationships of all kinds. The greatest challenge Libra faces is to maintain their identity in all situations. It is very easy for a Libra to lose their identity with anyone or anything they become involved in. Libra's need to learn to speak up and say how they feel, often they avoid taking a stand because they don't want conflict but in order to have authentic connections Libra must learn to do this. This will help them to be valued for who they are rather than trying to keep the peace.
The desire for balance dominates their lives and until this is achieved they will be constantly see-sawing back and forth between two ideas or two ideals. Libra's do have ideals or principles. They know that all situations require give and take but when it comes to their principles they are less flexible, which is good for Libra.
Libras are intensely aware of inequality and throughout their lives they choose to be fair, and create beauty or peace within tense situations or places. Their keen eye for detail sets them apart from others; as does their sensitivity to fairness and inequality.
To understand Libra a little better, check out this list of famous Libra's:
Julie Andrews, India Arie, Lenny Bruce, Michelangelo, Miguel de Cervantes, Ray Charles, E E Cummings, Matt Damon, Catherine Deneuve, Snoop Dogg, Hilary Duff, Dwight D Eisenhower, T S Elliot, Eminem, William Faulkner, F Scott Fitzgerald, John Kenneth Gilbraith, Mohandas K Gandhi, George Gershwin, Buster Keaton, Deborah Kerr, Avrill Lavigne, John Lennon, Groucho Marx, Marcello Mastroianni, John Mayer, Melina Mercouri, Arthur Miller, Viggo Mortensen, Gwyneth Paltrow, Luciano Pavarotti, Kelly Preston, Kelly Ripa, Will Smith, Mira Sorvino, Sting, Usher, Giuseppe Verdi, Gore Vidal, Naomi Watts, Oscar Wilde, Serena Williams, Thomas Wolfe, Catherine Zeta-Jones
Click on the Libra Glyph to sign up for my free Newsletter!
Scorpio the Scorpion
Scorpio the Scorpion
Scorpio is one of the most powerful signs of the zodiac because they have a strong will and determination to accomplish whatever they attempt to do. They are passionate people with a strong analytical mind and strong intuition. Scorpios are goal oriented and like to plan for the future. They are great strategists with definite opinions. It may be tough to persuade a Scorpio to make changes or accept another's ideas because they have ideas of their own which can make them a bit rigid.
Scorpio people illicit strong feelings, admiration or fear but always respect. You will never meet a Scorpio who is a shrinking violet; they say what they mean and their symbol the Scorpion is a testament to their stinging responses. They are naturally direct. They pursue their needs with tremendous intensity and they work hard to achieve them. Because of this they are most often sought out when an honest answer is needed or when an impossible task needs accomplishing.
Scorpios crave intense situations. They like small groups where they can ask probing questions and get into people's heads. They are unimpressed by insults or compliments, at least on the surface! They are great poker players (in life or cards) because they never give away their emotions or their hands. Underneath it all, Scorpio's are sensitive souls but most of the world doesn't get to know this. It may take them a long time to open up and trust others. But when they do they will be a friend for life, as long as you don't hurt them! Watch out if you do; they have a good memory!
Scorpios are the reformers of the Zodiac. They are adept at analyzing people and situations. They can help others make changes as well as restructure a large corporation. Scorpios are destined to make many transformations in their lifetime and they are driven to help others make transformation.
To understand Scorpio a little better, check out this list of famous Scorpio's:
Marie Antoinette, Christian Barnard, Sarah Bernhardt, Edwin Booth, Fanny Brice, Richard Burton, Albert Camus, Prince Charles, Johnny Carson, Benvenuto Cellini, Walter Cronkite, Marie Curie, Leonardo DiCaprio, Indira Gandhi, Billy Graham, Maggie Gyllenhaal, Anne Hathaway, Ethan Hawke, Katherine Hepburn, Grace Kelly, Robert Kennedy, Hedy Lamarr, Vivien Leigh, Martin Luther, Douglas MacArthur, Charles Manson, Joseph McCarthy, Matthew McConaughey, Claude Monet, Demi Moore, Georgia O'Keefe, George Patton, Joaquin Phoenix, Pablo Picasso, Julia Roberts, Auguste Rodin, Will Rogers, Theodore Roosevelt, Winona Ryder, Jonas Salk, Robert Louis Stevenson, Lee Strasberg, David Schwimmer, Dylan Thomas, Leon Trotsky, Voltaire, Kurt Vonnegut, Owen Wilson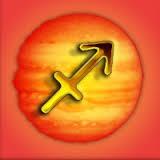 Sagittarius the Archer
Sagittarius the Archer
Sagittarians are wonderfully honest, blunt people, it can get them into trouble because whatever is in their heart or their head needs to be said! However, their candor is never meant to hurt anyone, usually most people see their positive, well meaning intentions. Sagittarians are humorous people which help others laugh at life and themselves. They uplift and entertain us. Most Sagittarians are generous with whomever they meet and are naturally friendly, interested and happy which make others feel right at home.
Sagittarians are natural philosophers about life and their observations about their family, friends and life in general are strikingly accurate. They are here, after all, to search for the truth and they tirelessly do this until it is uncovered.
When Sagittarians fall in love they have a very loyal nature. Of all the fire signs, they are the most consistent about their passions. Most Sagittarians have the gift of gab because anything they feel passionately about they want to share with others. At times, they can be fanatical in their approach, when balanced they accept the differences in others. Sagittarius loves to talk and debate; this helps them explore new ideas and get feedback from those they love and respect. They may appear to be argumentative but a differing point of view is simply a challenge to them.
They are planners and tend to live their lives with their eyes on the future and sometimes this means that they don't give the present enough attention; remember Archer the power is in the present moment.
To understand Sagittarius a little better, check out this list of famous Sagittarians:
Katherine Heigl, Christina Applegate, Charles Schulz, Jon Stewart, Madeleine L'Engle, C.S.Lewis, Abbie Hoffman, Ridley Scott, Ben Stiller, Woody Allen, Lucy Liu, Britney Spears, Jean-Luc Godard, Daryl Hannah, Julianne Moore, Tyra Banks, Jeff Bridges, Jay-Z, Marisa Tomei, Walt Disney, Judd Apatow, Teri Hatcher, Judi Dench, John Malkovich, Frank Sinatra, Mary Todd Lincoln, Taylor Swift, Nostradamus, Adam Brody, Katie Holmes, Brad Pitt, Jake Gyllenhaal, Uri Geller, Jane Fonda, George Eliot, Andrew Carnegie, Carry Nation, Tina Turner, Bruce Lee, Jimi Hendrix, Mark Twain, Winston Churchill, Billy Idol, Terry Cole-Whittaker, Robert Hand, Eli Wallach, Diego Rivera, Sammy Davis, Jr., Jim Morrison, Gregg Allman, Kim Basinger, Sinead O'Connor, Kirk Douglas, J. Paul Getty, Ludwig Van Beethoven, Jane Austin, Margaret Mead, Arthur C Clarke, Paul Klee, Andrew Johnson, Keith Richards, Steven Spielberg, John Milton
Click on the Archer's arrow to sign up for my newsletter!
Capricorn the Goat
Capricorn the Goat
Capricorns feel the weight of responsibility more than any other sign. They are serious people who understand the need for intention and commitment and they pursue a life of purposeful destiny. They are aware of the idea of destiny, and they feel driven to follow it. Most Capricorns are powerful because they have the ability to take action and a practicality that cuts through situations and gets the job done. They are able to make use of knowledge by acting on what they know and believe.

If your assistant is a Capricorn, you will be organized, on time and you will never have to worry if the job will get done. They will do it even if it means working late, on their own time! Capricorns are concerned with doing everything to the best of their ability, they are natural leaders able to make confident decisions.

Most Capricorn's are independent, they seem remote because they are not effusive or needy; they are self sufficient. Beneath their cool exterior is a sensitive person, who many easily lean on for support and advice.

Capricorns have an inner clock that escapes most of the other Zodiac signs; they are acutely aware of the passage time which makes them sort of a karmic sprinter racing to get the job done, get to the top or move beyond current limitations. They realize that lost time is never found again, which gives them the desire to find a purpose, early in life, so they can start making things happen toward that goal. Capricorns should take the time to enjoy the climb to the top! They have a great sense of humor but they are private people so only their closest friends will experience it.
To understand Capricorn a little better, check out this list of famous Capricorns:
Lady Bird Johnson; Jude Law, Helmut Schmidt, Ricky Martin, Robert Bly, Kid Rock, Tycho Brahe, Howard Hughes, Tiger Woods, Jim Carrey, Ava Gardner, Clara Barton, Nicholas Cage, Anwar Sadat, Elvis Presley, Taye Diggs, Rod Serling, Carlos Castaneda, Annie Lennox, Mel Gibson, Robert Ripley, Mao Tse Tung, Kevin Costner, Henry Miller, David Bowie, Louis Pasteur, Marlene Dietrich, Muhammad Ali, Denzel Washington, Orlando Bloom, Pablo Casals, Michael Imperioli, Rudyard Kipling, Patti Smith, Mary J. Blige, Tracy Ullman, Kate Moss, Dido, Amanda Peet, Elizabeth Arden, Dolly Parton, Henri Matisse, Noel Tyl, Anthony Hopkins, Val Kilmer, Kate Bosworth, Sade, J. Edgar Hoover, J. D. Salinger, Joseph Stalin, Julia Louis-Dreyfuss, J.R. Tolkien, Isaac Newton, Paramahansa Yogananda, and Jean Dixon
Click on the Goat's glyph to get my free Newsletter!
Aquarius the Water Bearer
Aquarius the Water Bearer
Aquarius is concerned with the future, they are visionary, inventive, unorthodox, and original and they seldom follow convention. They are different in their thinking and in their responses and Aquarius has a different view of the ordinary than most people. They can be revolutionary and believe that progress is a natural movement towards growth, they promote the sharing of information and logical explanations hoping to prove that making a change could be a benefit.
They are intellectually independent as well as persistent; they are able to pursue an idea, philosophy or theory more thoroughly than any other sign in the Zodiac. And because of this more inventors are born under the sign of Aquarius.
Aquarians enjoy people and relate to a diverse group of friends yet they never lose their individuality. They are naturally detached and don't usually take other people's behavior personally; but sometimes this can be confused with being uncaring, it is important for Aquarius to let others know the extent of their caring.
Aquarians are strong believers in freedom; life, liberty and the pursuit of happiness. They are, also, concerned with equality and social justice, they are typically unbiased and believe in tolerance regarding the weaknesses of others and they believe in improving the world they live in. Even though they are independent they will work with others to bring about changes in their community, the groups they associate with or the world at large.
To understand Aquarius a little better, check out this list of famous Aquarians:
Fredrico Fellini, Justin Timberlake, Christian Dior, Elijah Wood, Placido Domingo, Michael Jordan, Geena Davis, Lord Byron, Chris Rock, Stendhal, Edouard Manet, Robert Burns, W.S. Maugham, Paul Newman, Seth Green, Jennifer Aniston, Angela Davis, Wolfgang Mozart, Shakira, Clark Gable, Alicia Keys, Lewis Carroll, Susan Sontag, Anton Chekov, Oprah Winfrey, Franklin D. Roosevelt, Franz Schubert, Anna Pavlova, Denise Richards, Charles E.O. Carter, Mario Lanza, Norman Mailer, Sir Francis Bacon, James Joyce, Sheryl Crow, Charles Lindbergh, Hank Aaron, Babe Ruth, Sinclair Lewis, Alice Walker, Alfred Adler, Charles Dickens, Emanuel Swedenborg, Evangeline Adams, Thomas Edison, Jules Vern, James Dean, Jack Lemmon, Ronald Coleman, Abraham Lincoln, Lisa Marie Presley, Charles Darwin, John Barrymore, Jack Benny, Carl Berstein, Thomas Malthus, Ramakrishna, Charles M. Schwab, Helen Gurley Brown, Yoko Ono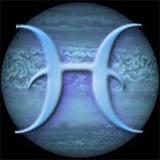 Pisces the Fishes
Pisces the Fishes
Pisces are receptive, intuitive, emotional, imaginative, romantic, impressionable and mystical people. They are adaptable and changeable. Pisces seek spiritual values and a sense of purpose in life. Without it they would not want to be in this world! Pisces' need for purpose or a goal to work towards or look forward to becomes a motivating factor in their choice of work and the way they live their lives.
It is very important to Pisces to find a work in which they can be of service to others, one that allows for some creative expression and freedom to do things in their own way and their own time. They are thoughtful people typically seeking to make the world a better place.
Pisces are intuitive and emotional, they may sometimes appear aloof and distant this is a form of protection. They are so sensitive and impressionable, that they can easily become overloaded or overwhelmed by what is happening in their lives and in the lives of those they care about. Because of this, Pisces needs to find some alone time everyday, to unwind from others and the demands of life, when they do, it refreshes and calms them.
Pisces make great friends or family members because they are compassionate and perceptive of others. They are helpful and can be great in a crisis because they tend to sense what is going on before being told about it. Pisces is capable of giving wise advice to help others solve their problems. And when they are involved in a love relationship they are loyal and caring.
To understand Pisces a little better, check out this list of famous Pisces:
Frederic Chopin, Rupert Murdoch, Auguste Renoir, Sidney Poitier, George Washington, Jack Kerouac, Liza Minnelli, James Taylor, William H Macy, Quincy Jones, Albert Einstein, Michael Caine, Michelangelo, Jerry Lewis, Nat King Cole, Sean Astin, Rudolf Nureyev, Ralph Nader, Vanessa Williams, Benicio Del Toro, Cindy Crawford, Kurt Cobain, Jennifer Love Hewitt, Andrew Lloyd Weber, Drew Barrymore, Ted Kennedy, Steven Jobs, George Harrison, Johnny Cash, Elizabeth Taylor, Ron Howard, Jon Bon Jovi, Shaquille O'Neal, Alexander Graham Bell, Kathy Ireland, Seal, Juliette Binoch, Chuck Norris, Tony Robbins, Billy Crystal, Kurt Russell, Rob Lowe, Queen Latifah, Bruce Willis, Spike Lee, Ansel Adams, Rudolf Steiner, Edgar Cayce
The featured image is of Mercury, your inner secretary, it represents you style of communication, how you present your ideas, ideals, and feelings to others, it is your inner messenger, as well as, your thinking organizer.
AstrologyByLydia®2007-2014©



Want a reading, more information or to schedule an appointment contact me:
802-

860-

2995 or

Lydia@AstrologybyLydia.com




My readings are always original, never computer generated!
I don't need to meet you to give you a great reading!

All readings and sessions are recorded; may be done in person, over the phone, on Skype, or recorded and mailed. Long distance readings must be paid for in advance using Paypal or U.S. Postal Money Orders.
If you are planning a phone reading with me I will call you if you live in the
United States and Canada.


PAYPAL accepts Credit cards, Bank Transfers, and Debit cards;
you do not need a PAYPAL account to use my site and it is secure
or you may send me a U.S. Postal Money Order.
If you live outside the 48 contiguous states (US) postage and handling will be a bit higher for mailing compact discs;
I will send you a PAYPAL link through email with the corrected total.


Find your place under the stars!